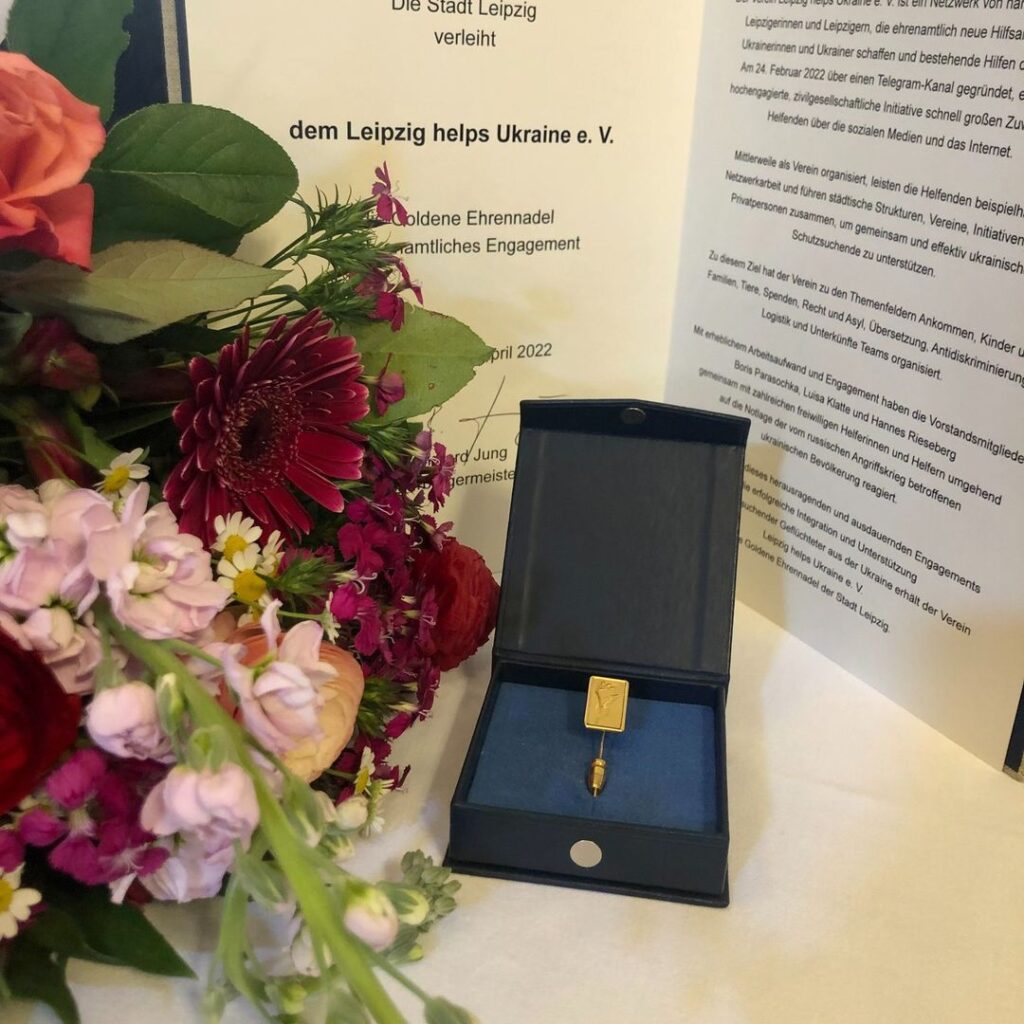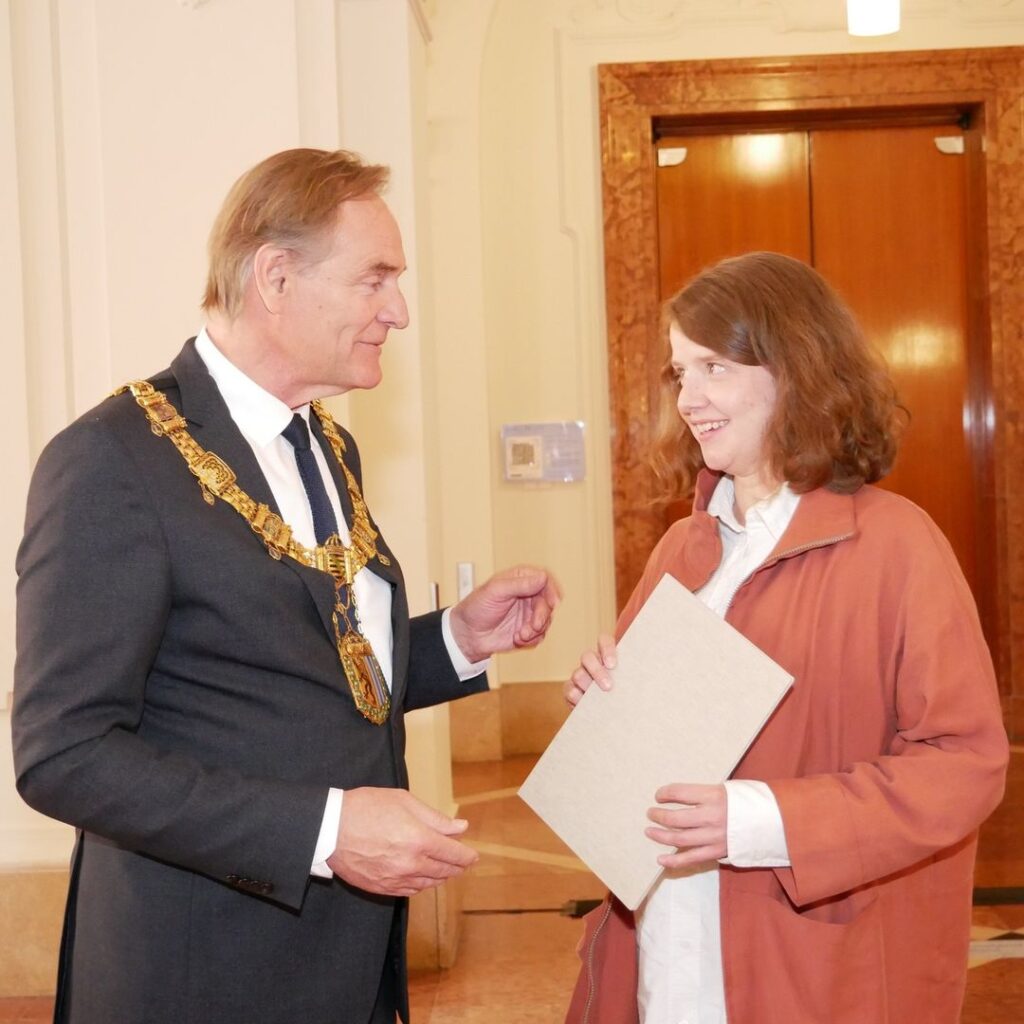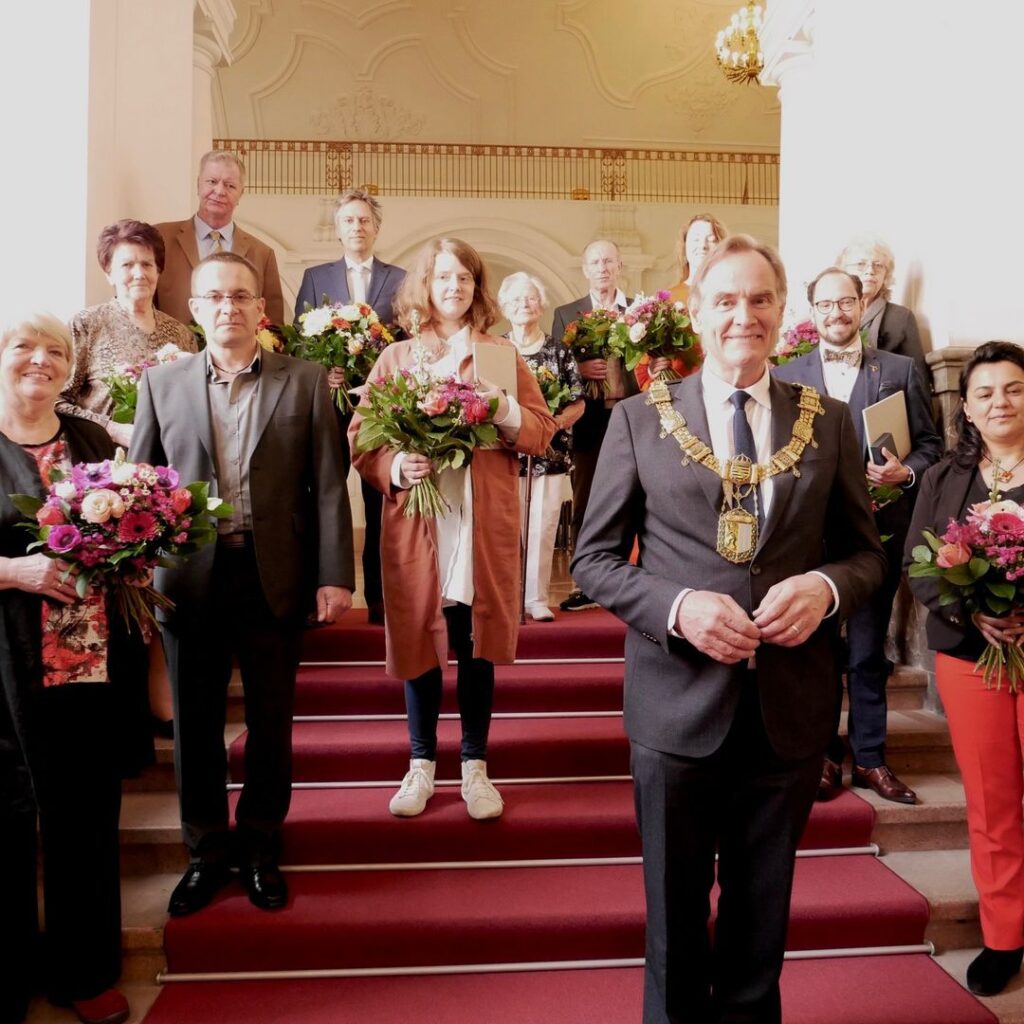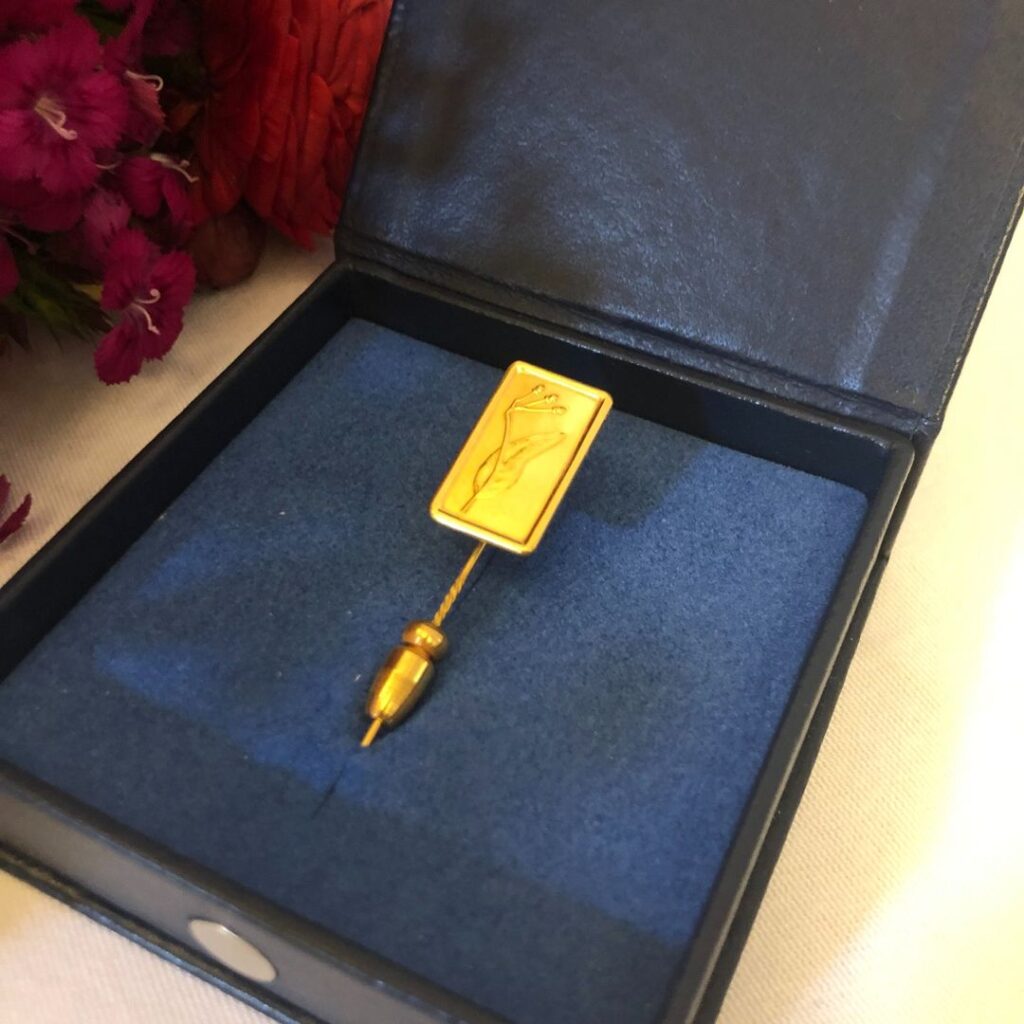 Leipzig helps Ukraine e.V. was awarded the Golden Badge of Honour by the city of Leipzig on 28/04/2022. We would like to thank the city of Leipzig for its recognition of our organisation's work. This award is for the 300 volunteers who have been active at the central station since the first week after Russia began its war of aggression. It is for the 180 doctors who provided primary medical care to those arriving at the central station in the first few weeks, and for the hosts who have taken in people from Ukraine. More than 8,000 refugees have now arrived in Leipzig, 91% of whom are privately housed.
The award is also for the more than 200 translators at the station, in the Welcome Centre and in the Social Welfare Office who translate and accompany people on visits to the authorities and doctors free of charge. It is for the moderators on our Telegram groups who work around the clock, gathering information to quickly connect displaced persons with the right agencies. It is also for Space Leipzig, which has been serving more than 400 hot meals a day for over a month and a half. The supply of food, hot drinks and hygiene products is financed entirely by donations.
At the same time, we are also taking this award as an incentive to be there for all those displaced persons who have not yet been helped by the existing aid structures. In view of this humanitarian crisis, help and support for those seeking protection is urgently needed. We want to meet this need.