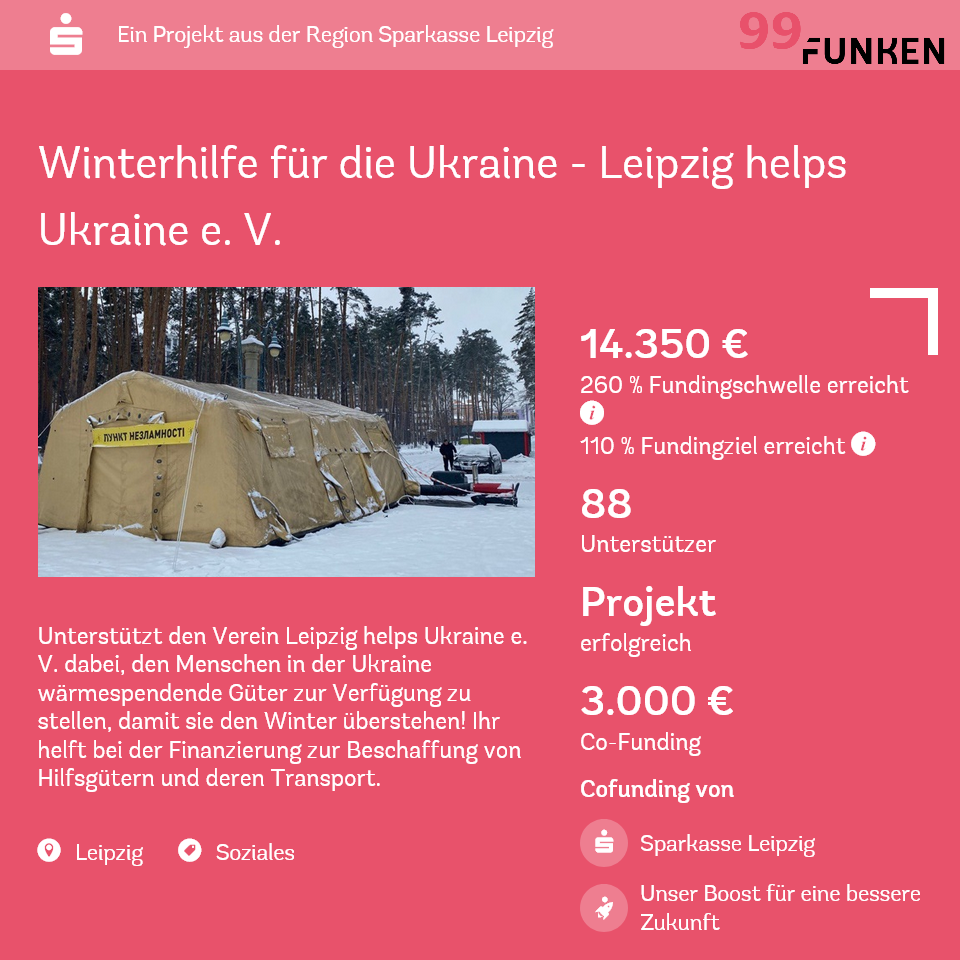 Thanks to your great and strong support, the outstanding amount of 14,350€ was collected for Winter Aid in Ukraine.
Thank you to everyone who contributed with their donation!
The co-funding of the Sparkasse Leipzig enabled us to plan early, procure the first relief supplies and obtain further offers. We will inform you regularly about the upcoming and completed transports.
Together we are helping to relieve the suffering in Ukraine!